Carboxylic Acids are compound with -COOH group as the main functional group.
Rules for the nomenclature of Carboxylic acids
1.For monocarboxylic acids-
a)Start numbering from the carbon of carboxylic acid.
b)Name is written as : alkane -e + oic acid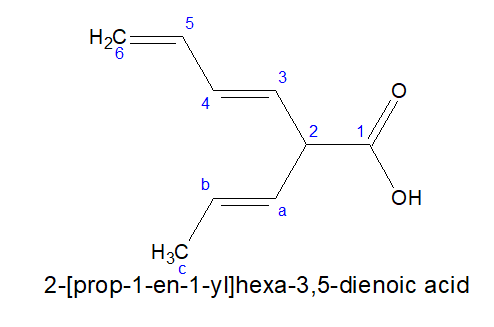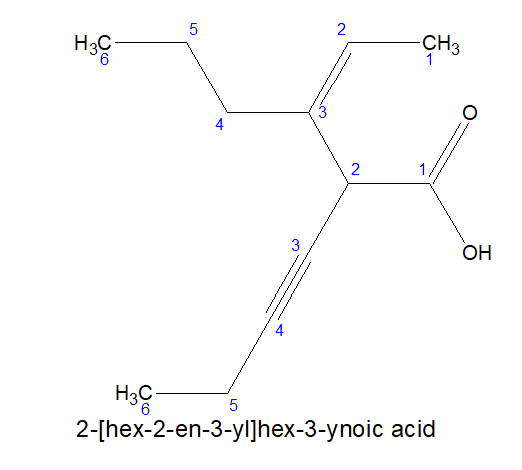 2.For dicarboxylic acids:
a)Always keep the two carboxylic acid group in the two terminals,irrespective of the length of the carbon chain and nature of bonds in it.
b)As by default, the carboxylic acid groups are present on the opposite ends, the locants are not mentioned.
c)It is written as- alkanedioic acid
Note: alkanedioic is a single word.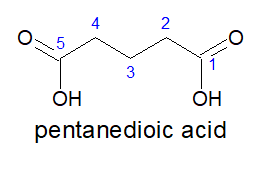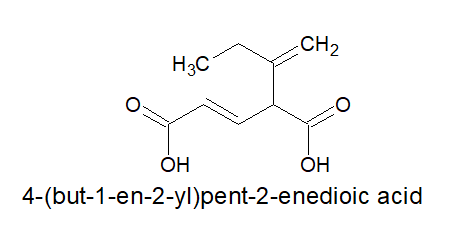 3.For tricarboxylic acid:
a) If all the three carboxylic acid groups are coming out from the stem chain, it is written as- alkane-x,y,z-tricarboxylic acid. Here, the carbon chain, excluding the -COOH groups is chosen as the stem chain.
b)If all the three carboxylic acid groups are not attached directly ,then the longest chain with two terminal carboxylic acids group is chosen as parental chain and the third one is considered as substitution.
The substitution will be named as carboxyalkyl
4.For multicarboxylic acid group:
The stem chain with maximium directly connected -COOH group is taken as the main chain.